Construction Products
Studflex Mats and Pads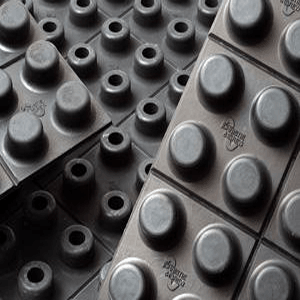 This market leading design is the most adaptable and effective area isolation product available.
It is capable of protecting entire buildings from railway vibration whilst smaller section pads can be used to isolate building Air Conditioning plant.
Studflex isolation mats are manufactured using a range of first grade natural rubber compounds to BS5176 and are available in either a solid or hollow stud design to cover a wide range of applied loads.
A unique feature of the Studflex design is the moulded segments which allow the mat to be cut by hand into individual pads, ideal for positioning directly beneath machine feet or base frames.
Moulded in first grade natural rubber to BS5176.
Manufactured in two designs
Solid and Hollow
available in various rubber compounds identified by a colour spot.
Static deflections of 4 mm with loads of up to 6540 kg per mat (400 x 400) single layer. Deflections of 8 mm for double layer pads.
Solid variants also available as moulded double layer pads with integral steel interleaves.
Studflex isolation mats can be assembled in layers using steel interleaves for increased deflection and lower natural frequencies.
Acoustic Floating Floors for Cinemas
Recording Studios and Plant Rooms.
Steelwork and partition wall isolation
Isolation of low rise buildings from railway and other vibration and noise
Machinery Foundation Blocks
Secondary Isolation of Air Handling Units
Isolation of Sensitive Equipment
With Inertia Bases type IPF for Pumps etc
There are no application notes for this product.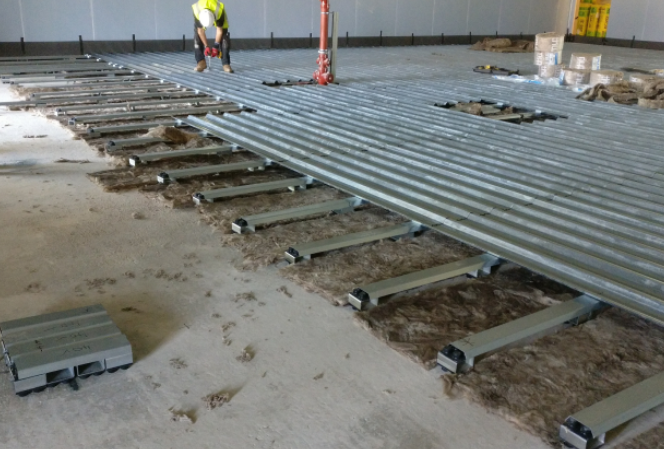 Case Study
---
Westgate, Oxford Main Contractor: iSpace Corporate Interiors Limited Acoustic Consultancy: Holtz Acoustics Structural Engineers : Paul Owen Associates
Read More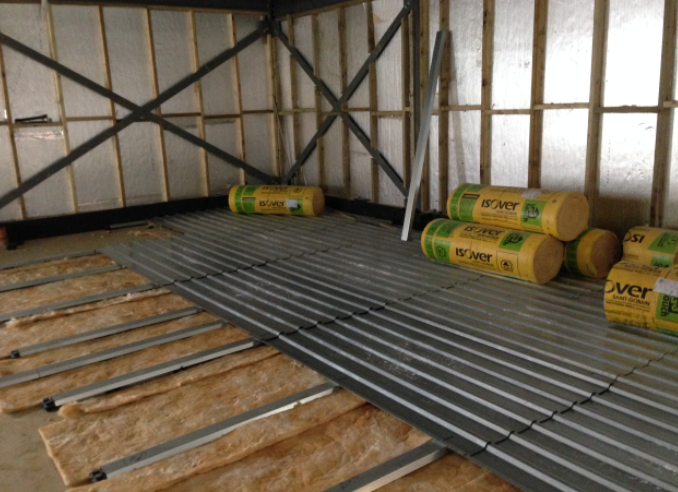 Case Study
---
Location: Ducks Hill, Northwood Main Contractor: Weiser Construction Acoustic Consultancy: Lee Cunningham Partnership
Read More