Case Studies
Heron Tower, London.
Industrial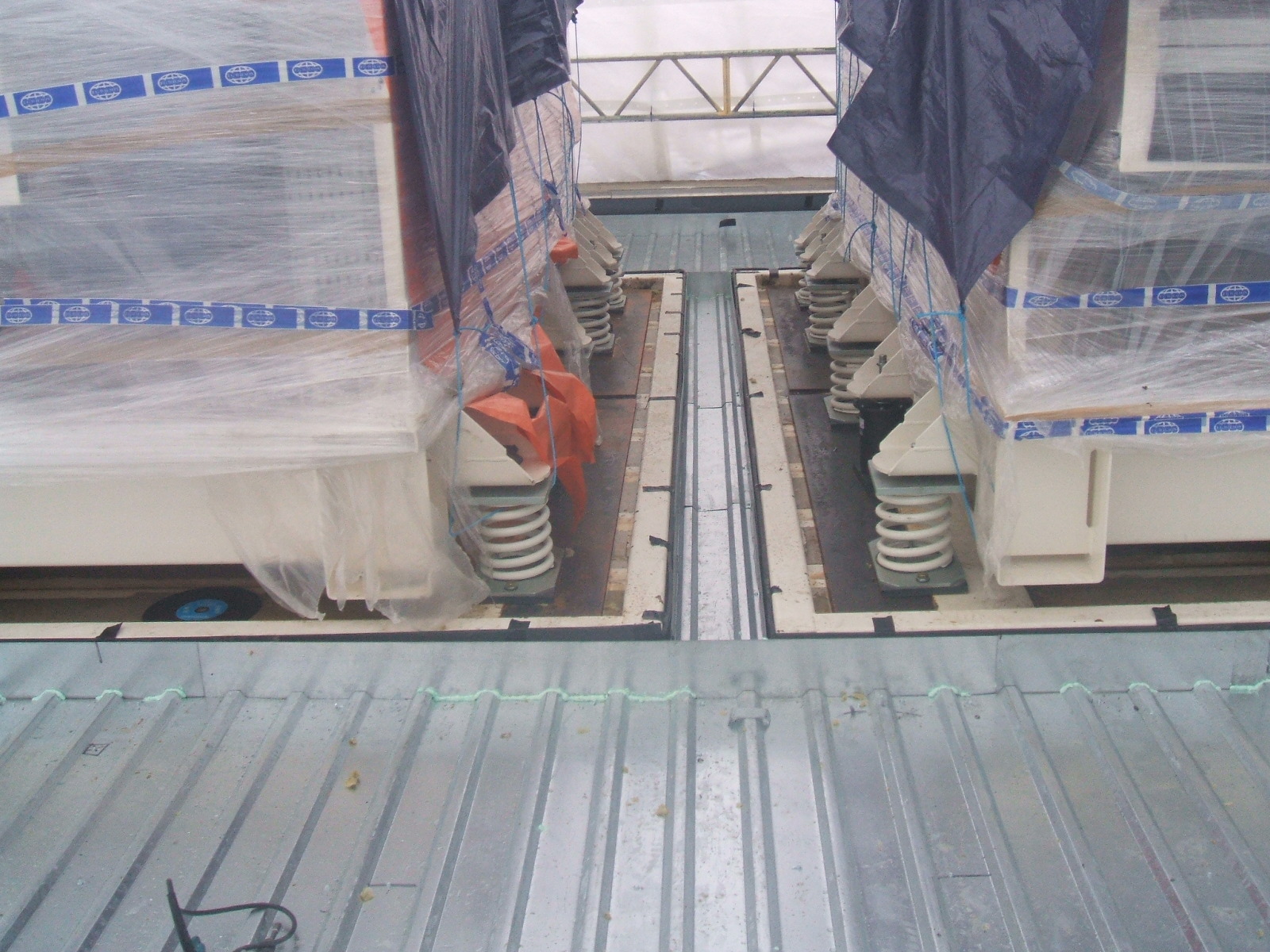 Isolation Method
2 stage system using Open Spring Mountings and MD/3 Silicon Fluid filled Viscous Dampers between each generating set and a common intermediary steel support frame. The steel support frame is isolated from the main structure by Studflex Rubber Pads in a mixture of sizes and rubber compounds. The 2 stage system was then covered by an acoustic enclosure designed by Powerplus Engineering Ltd in Colchester, a company we have worked closely with on a number of projects.
Performance
The Arup Acoustics Specification called for Spring type isolators with a static deflection greater than 50mm fitted with ancillary dampers to prevent excessive movement as the machine passes the resonant frequency of the mounting system.
10 No. OS75/2000 Open Spring mountings (75mm deflection @ 2000kg) supporting 1511.6kg per mounting.
56.7mm deflection achieved on each mounting giving an isolator natural frequency of 2.09Hz.
Vertical Isolation Efficiency of 99.29% at 1500 RPM.
---