Sector naval
Soportes antivibratorio marinos tipo revólver
Modelo MRM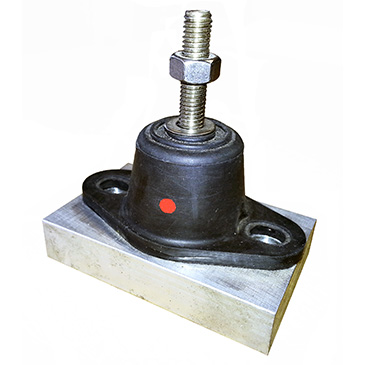 Los soportes antivibratorio marinos tipo revólver están diseñados para ofrecer una mayor atenuación de las vibraciones de frecuencia media y alta, así como de los ruidos procedentes de numerosas máquinas a motor, en especial, los ventiladores axiales y centrífugos.
Product features appears to be missing, find more information by contacting us.
Ventiladores axiales y ventiloconvectores
Los soportes antivibratorio de caucho tipo revólver no deben usarse en máquinas que presenten un alto desequilibrio de fuerzas o aplicaciones móviles sin dispositivos de bloqueo o retenciones independientes.