Industrial
Aislador de unidades con resorte de acero
Modelos ODL y ODS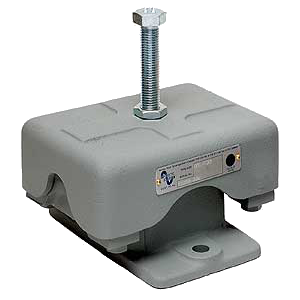 Working under extremely exacting conditions throughout the world, these adjustable steel spring unit isolators have proved outstandingly successful in the control of vibration, structure borne noise and shock.
They are made in a large number of sizes so that precise load and frequency requirements can be met and are suitable for the isolation of a very wide range of machinery.
Types ODL and ODS isolators are similar in design and construction, but their load capacities and isolating characteristics vary.
The helical steel springs are contained within the SG Iron top and bottom castings of the isolators.
Product features appears to be missing, find more information by contacting us.
Centrifugadoras
Refrigeradores
Entornos de pruebas de motores
Conjuntos de generación
Bombas y compresores
There are no application notes for this product.